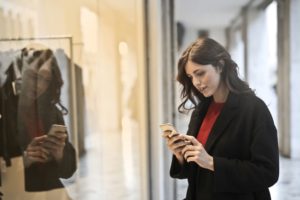 Mid Atlantic Mystery Shopper seeks individuals with a keen eye, who are extremely conscientious and responsible in honoring their commitments. Successful MAMS mystery shoppers will be able to meet deadlines, follow detailed instructions and write fact-based reports to provide our clients with actionable data.
How to become a Mid Atlantic Mystery Shopper contractor today:
Fill out the registration form at the bottom of this page where it says "APPLY".
Read thoroughly the independent contractor agreement WHICH INCLUDES A COVID-19 ADDENDUM

 acknowledging your responsibility during the COVID-19 pandemic for educating yourself on CDC guidance for mitigating your exposure to the COVID-19 virus. The CDC website is at

https://www.cdc.gov/coronavirus/2019-ncov/index.html

.

Choose the shop contract opportunities you want online.
Complete the shop contracts in a timely manner.
Get paid upon job completion.
You must have a valid photo ID and reliable transportation to and from your assigned shop address.
Must be 21 years of age or older.
Must have good written communication skills.
Must be able to focus on details.
Must have full internet access (at home or at work).
You May consider joining mspa-americas.org to earn an additional $5 Extra Per Completed Shop Report.
What does a mystery shopper do?
CHOOSE SHOP, CONDUCT SHOP, WRITE REPORT, SUBMIT REPORT….GET PAID!
Poses as a "real" customer
Makes sure their shopper identity is not known by the person being evaluated.
Might be asked to purchase a product.
Might have to ask specific questions or register a complaint to see how they are handled.
Will observe a typical customer's experience.
Provides detailed, objective feedback about their experience.
If you are interested in applying for consideration as a MAMS mystery shopper contractor today, please complete and submit our free mystery shopper jobs online application form.
We Are Proud Members of